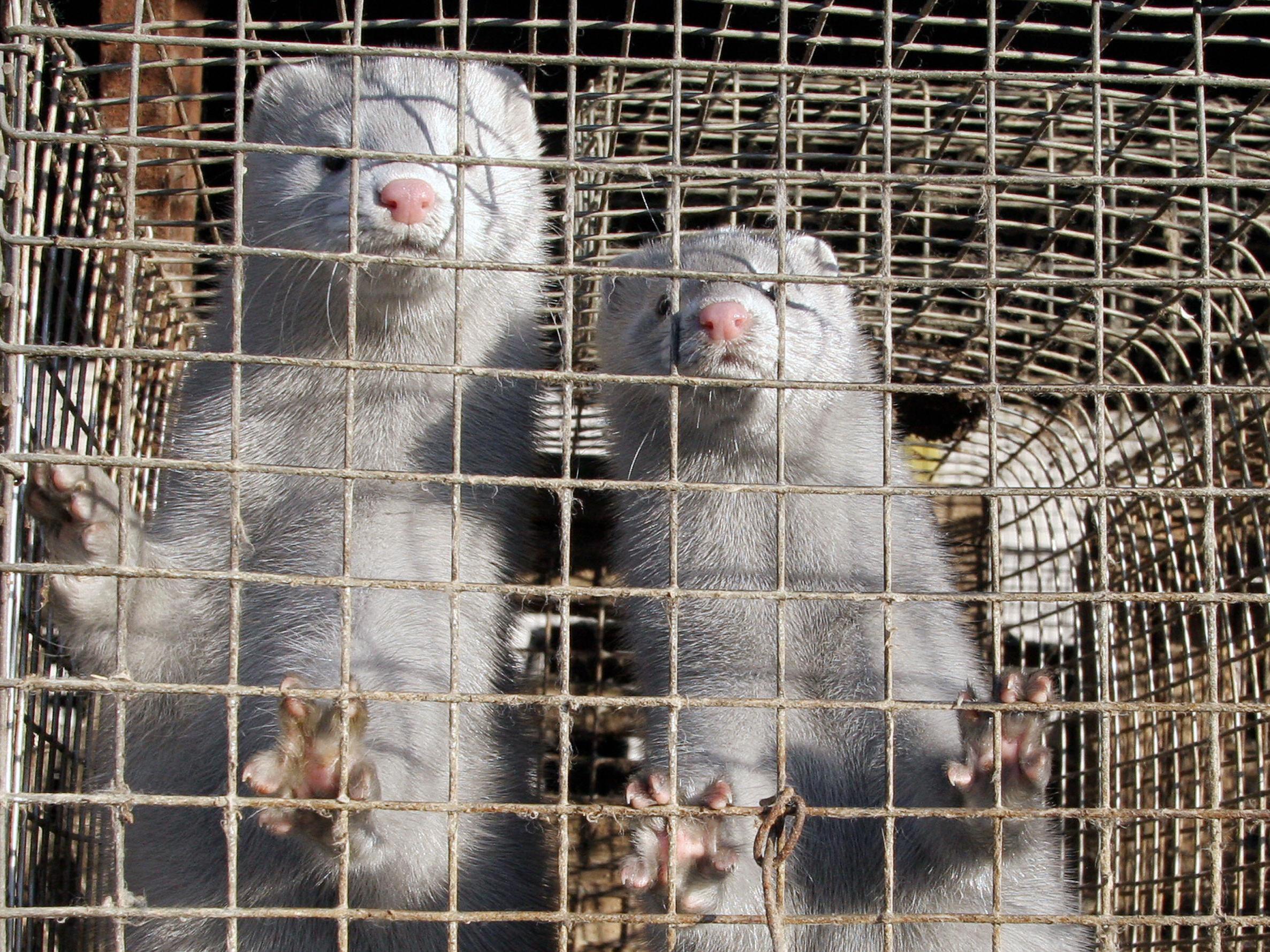 Campaigners have called for the end of the fur trade after mink became the latest animals to become infected with coronavirus.
Two fur farms in the Netherlands have been put into quarantine after mink there tested positive for Covid-19.
The ferret-like animals, who were testing after showing signs of having trouble breathing, are believed to have been infected by employees who had the virus.
While the creation of new mink farms in the Netherlands was banned in 2013, existing fur farms have until 2024 to close.
The animal rights organisation Peta has written to ministers demanding the farms are shut immediately.
"Allowing mink farms to maintain business as usual for nearly four more years – in the face of a global crisis stemming from animal exploitation – would be inexcusable from the perspective of both the risk posed to humans and the harm inflicted on the mink themselves," a letter from the organisation said.
Animal protection charity Humane Society International has warned that factory farming of tens of millions of mink, fox racoon dogs, chinchillas and rabbits in other countries "presents an unnecessary and unacceptable risk for both human and animal health".
Claire Bass, executive director of Humane Society International/UK, said such factories were "breeding grounds for infectious diseases" where thousands of animals are confined in "unsanitary, crowded and stressful conditions, with precious little veterinary care."
She added: "One of the lessons we must learn from Covid-19 is that we cannot carry on pushing animals to the limit of their endurance without serious consequences for both animal and human health.
"We urge the Netherlands and other countries in the process of phasing out fur farming to speed up their industry closures, and countries yet to commit to bans, including China and Finland, to do so now."
According to a report released by the Chinese Academy of Engineering in 2016, 75 per cent of China's wildlife trade is dominated by fur production, with animals such as racoon dogs, foxes and mink commonly appearing at wildlife wet markets.